Dr.Renju Anil's dental wellness clinic is committed to provide our patients with comprehensive and superior dental care with the most advanced technologies in dentistry. Our clinic is specially designed to make you feel special and comfortable during treatment. We offer general dental services as well as specialized treatment for patients of all ages. Our services include orthodontics (braces), Treatment for all oral problems,Speciality treatment facility for children, Laser treatment for oral problems ,Implant placement ,Treatment under anesthesia for children who need pharmacological behaviour management.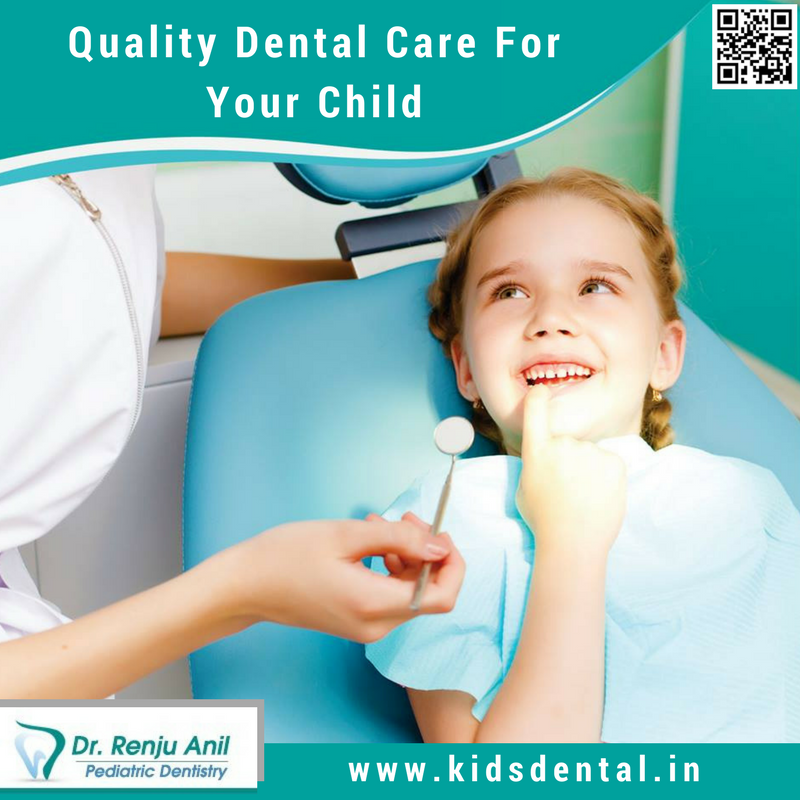 Facilities
Dental implant placement : A dental implant is an artificial tooth root that a periodontist places into your jaw to hold a replacement tooth or bridge. Dental implants are an ideal option for people in good general oral health who have lost a tooth or teeth due to periodontal disease, an injury, or some other reason. Dental implants are so natural-looking and feeling, you may forget you ever lost a tooth.
Laser treatment for oral problems : Lasers can be used to treat periodontal disease. Current controlled studies have shown that similar results have been found with the laser compared to specific other treatment options, including scaling and root planing alone. Scaling and root planning is a traditional non-surgical therapy used to treat periodontal diseases. We provide advance laser treatment ensuring 100 percent security.
orthodontics (braces) : Dental braces (also known as braces, orthodontic cases, or cases) are devices used in orthodontics that align and straighten teeth and help to position them with regard to a person's bite, while also working to improve dental health. Braces can be either cosmetic or structural. Dental braces are often used in conjunction with other orthodontic appliances to help widen the palate or jaws and to otherwise assist in shaping the teeth and jaws. We provide both metallic and ceramic braces.